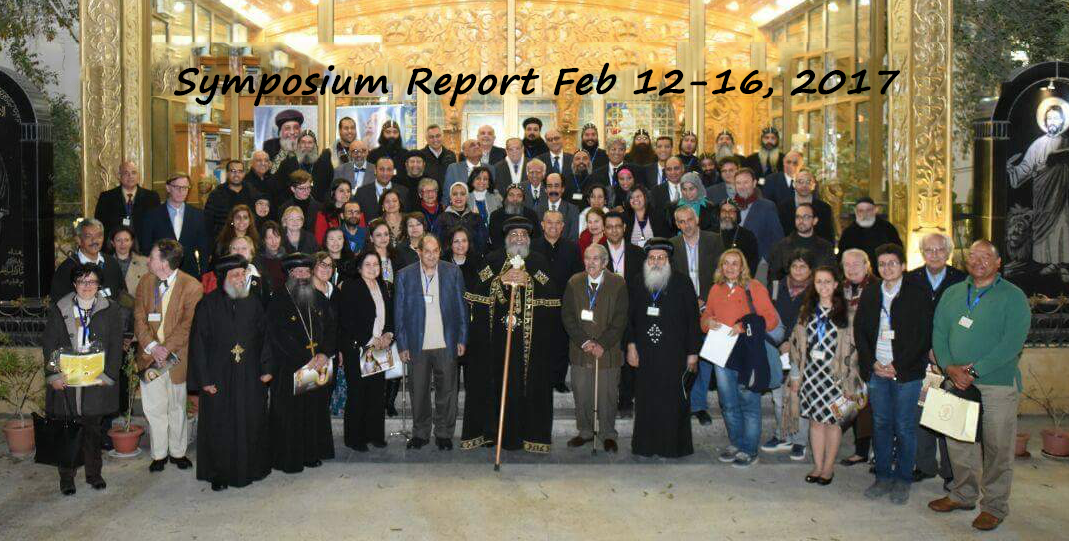 With the kind permission of Bishop Daniel I was honored to participate in the 8th symposium of the St Mark's foundation for Coptic History (February 12-16, 2017). The symposium was held at the Papal residence "Logos Center" at St Bishoy's monastery, Wadi al Natrun, Egypt. The theme for this symposium was "Christianity & Monasticism in Alexandria, Eastern & Western Deserts".
The symposium started with a guided tour of the Surian monastery by Karel Innemée who for over ten years has been working on the restoration of the wall painting at the ancient church of the Surian monastery. H.H. Pope Tawadros II then gave his opening session of the symposium where he expressed his continued commitment to support the academic study in different disciplines. He also announced the establishment of a center for academic studies where academics can meet and have access to manuscripts and other resources.
In the following days Participants from allover the world presented their academic work on the topic from the perspective of their own area of study ranged from archaeological finds, artwork, study of manuscript, lives of saints, ancient and contemporary, there was even a paper about monastic footwear! It was impressive to see many participants from Australia in this conference, which shows the growing interest in academic study in this part of the world.
For me personally, attending and participating in such symposiums is a great chance to communicate with academics from different disciplines and share their work which is often outside my area of study but overlaps in many areas. It is also a way of familiarizing myself with some of the great projects that are taking place at universities around the world. I highly encourage young people who have some interest in studying any aspect of the church academically to attend future conferences.