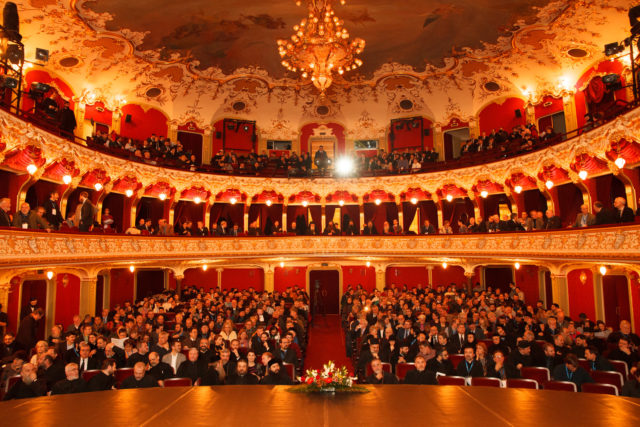 Last January Bishop Daniel of St Shenouda Monastery generously gave me his blessings to attend the IOTA conference.
The IOTA Conference is the first ever conference that brought together all the academics in the Orthodox world in the spirit of Pan-Orthodox Unity and conciliarity. The conference keynote address was given by Metropolitan Kallistos Ware and many other renowned Orthodox personalities and scholars.
The Topics discussed in the conference ranged from ascetical text, theology, liturgical, biblical study, orthodox education, Marriage and Family and some of the contemporary issues such as the Creation and Ecology, ecumenism, women ministry and Orthodox perspectives on animal suffering.
The conference program began with a worship service and included sacred art exhibition, book presentation, liturgical and cultural music performances and tours to the local historical site. There was also plenty of time outside the presentation time for discussions and exchange of ideas and experiences.
Overall the conference succeeded in bringing together some of the foremost experts of the orthodox church in their perspective fields to share and discuss their work and I hope conferences like this are held at regular basis.