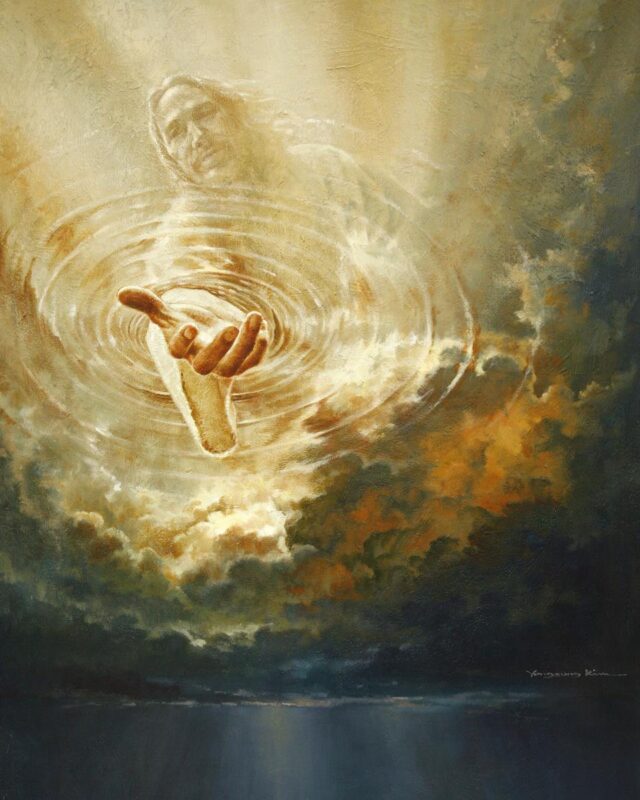 A Notification From God
By John-Paul Botros
Every discerning Christian knows that they are to live 'In this world, but not of this world'. "For God created man for immortality, and made him an image of his own eternity." – Wisdom of Solomon 2:23
So how do we keep an 'eternal perspective' in this age of distractions?
Today's Christians are constantly bombarded with distractions. The modern secularism which constantly saturates all our senses leads us to spiritual slothfulness, as well as an unrivalled 'disconnect' never before seen. We are unable to be alone with ourselves and have become dependent on external stimulus… a life of futility.
Of course these externalities can be many things… perhaps your Instagram feed or a Facebook notifications ect. We are so connected yet so disconnected. This paradox is nothing more than a manifestation of our spiritual misalignment. So let us then give THANKS for COVID-19. Why? Because God has granted us this opportunity to 'reconnect', a 'notification' of infinite importance. "And we know that all things work together for good to those who love God, to those who are the called according to His purpose." – Romans 8:28
The spiritual quarantine we face is then a time to reflect. It is a time for introspection and the embracing of ascetism. Saint Moses the Strong said "sit in your cell and your cell will teach you everything". It is the time to be spiritually fruitful, swapping your phone with your prayer rope; to seek knowledge of the divine.
"Be still and know that I am God" – Ps 46:10
Saint Issac the Syrian said of a man that keeps himself from the world and from all things that disquiet the mind the following:
"A man who has dedicated himself once and for all to God goes through life with a restful mind. Without non-possessiveness the soul cannot be freed from the turmoil of thoughts; and without stillness of the senses she will not perceive peace of mind" and; "Concern for the affairs of this life disturbs the soul, and the distractions of works confuse the mind and casts out its serenity".
And what of the suffering we face in the modern world full of fiscal instability, secularism and pandemics? Temporal, insignificant and even beneficial; These are some words we should use to describe them. The physical suffering/fragility we experience shouldn't surprise us. Our body's will age and we will cease to exist in the flesh no matter what pandemics abound.
The question is not then relating to our biological vulnerability, but rather the consequent suffering of the soul. A suffering avoidable by turning to our Creator and revisiting our spiritual identity, one that does not seek to inherit the ills of the flesh but instead seeks to be like Christ, in Who's image we were formed. An image not driven by the vanity of social media, materialism, and robustness of health. Irrespective of the tumultuous nature of our modern time, our identity remains constant. We are the Children of God.