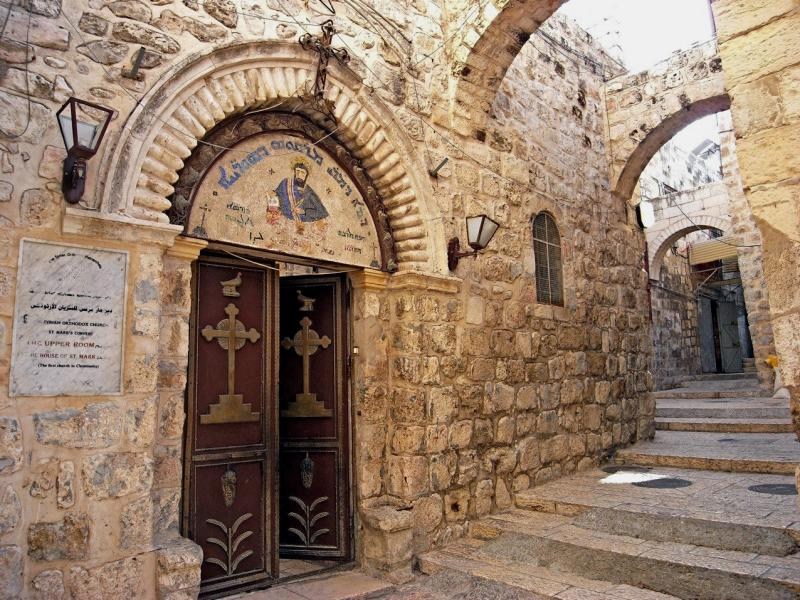 The Syrian Church strengthened the Ascetic life and founded from the 4th Century onwards hundreds of monasteries which were occupied by thousands of monks and nuns who trained themselves in the virtues of piety, celibacy, chastity, humility, obedience, silence, self-imposed poverty, fasting and prayer. Besides, they bestowed favour upon human society by taking a deep interest in education and the arts. An everlasting wealth is found in the thousands of volumes of manuscripts which they wrote. While they instructed many people, they attracted many others to the Christian fold. We can realise the magnitude of the activities of this Church in this field from the fact that, in the fifth century, there were in the mountain of Edessa alone three hundred monasteries occupied by ninety thousand monks, in St. Matthew's monastery east of Mosul-Iraq twelve thousand, and in the following century there were six thousand and three hundred monks in St. Basus monastery near Homs, Syria. In the same period, one hundred and thirty-five abbots in southern Syria signed the declaration of faith. We are sure that the number of our monks and nuns in that golden age was about six hundred thousand.
The most famous one among these monasteries is the monastery of St. Mark in Jerusalem, because it is the very house of Mary the mother of John-Mark, where our Lord Jesus Christ observed the Passover and His Last Supper, washed the feet of His disciples and entrusted to them the Sacrament of his body and blood. To this house he came after His Resurrection, while the doors were closed, and granted His disciples the Holy Priesthood. After his Ascension, the disciples gathered together along with His mother and brothers in this house to pray regularly, and it was here that the Holy Spirit descended upon them. Afterwards it was consecrated a Church in the name of our Lady. A Syriac Estrangelo inscription of the sixth century engraved on the inside of the right hand side of the entrance to this Church confirms this fact. This inscription was discovered in September of 1940 when the old plasterwork of the Church was removed for renovation. The following is its correct translation: –
"THIS IS THE HOUSE OF MARY THE MOTHER OF JOHN SURNAMED MARK. AFTER THE ASCENSION OF OUR LORD JESUS CHRIST TO HEAVEN, THE APOSTLES CONSECRATED IT INTO A CHURCH AFTER THE NAME OF MARY, GOD-BEARER."
It was rebuilt in 73 A.D. after king Titus had destroyed Jerusalem.