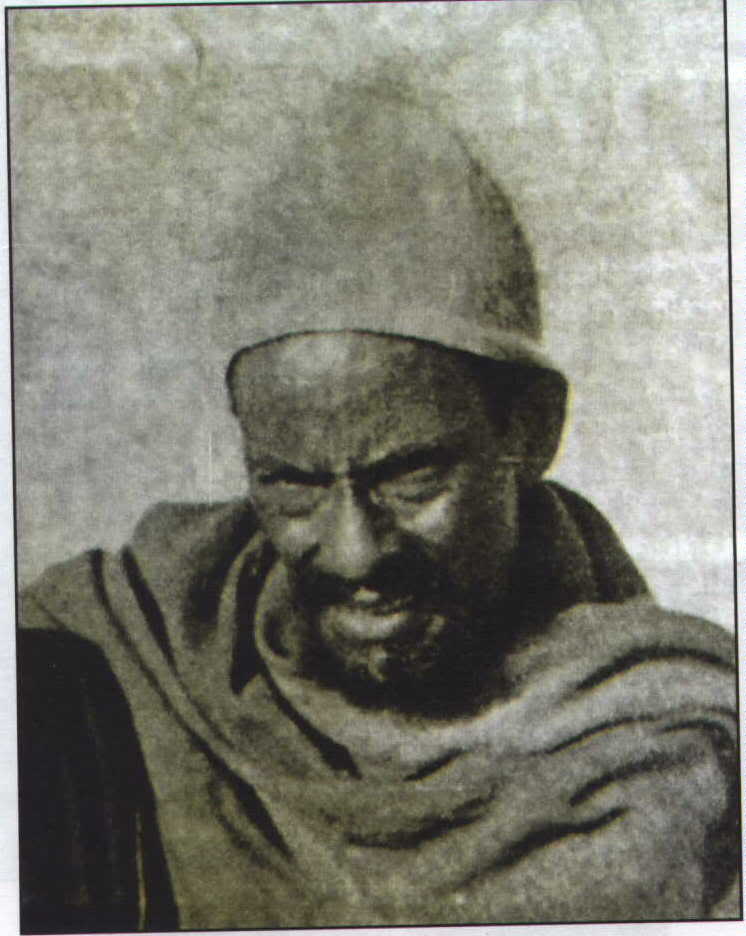 Monasticism of this Christian era did not know a monk who lived the life of continuous solitude to the degree of Father Abd el-Mesih el-Habashi. He lived all the facets of the ascetic life fully, bearing the famous name Father Abd el-Mesih el-Habashi (the Ethiopian).
He was born into a very wealthy family in Ethiopia, and he received education from one of its schools. When he realised that his teachers took special interest in him due to his intelligence, he decided to leave the world and go to the monastery. When he could not accommodate to the life in the monastery, he departed from there and went to live in the Shehete desert. He came to it from Ethiopia on foot, and he joined El Baramous Monastery. He then left the monastery and lived in a cave alone. He faced many great hardships in the beginning, but he stood strong until he settled in.
Father Abd el-Mesih el-Habashi spent more than 45 years fasting, never once eating meat, fish, or any dairy products. At some period in his life, the only thing he ate was breadcrumbs. He stayed in his cell for many decades. I myself was a disciple of his for a period of my monastic life.
Anybody who visited him said that he told them to sit down with him on the ground, and he would talk to them about the Bible. He was very strict about the truth, and doing the Lord's commandments and the rules of monasticism. One of the people who took care of the needs of Father Abd el-Mesih el-Habashi and supplied him with food and clothes was Bishop Theophilus the abbot of El Surian Monastery.
His asceticism is greatly inspirational, and we hope that we could publish some of his stories in upcoming editions.
Finally, Father Abd el-Mesih el-Habashi dearly wished that he could spend his last days in Jerusalem, so he came to Cairo, met Pope Shenouda, and insisted that I approve his departure to Jerusalem on foot! After long discussions, he finally agreed on taking a ship to Syria and from there to Jerusalem.