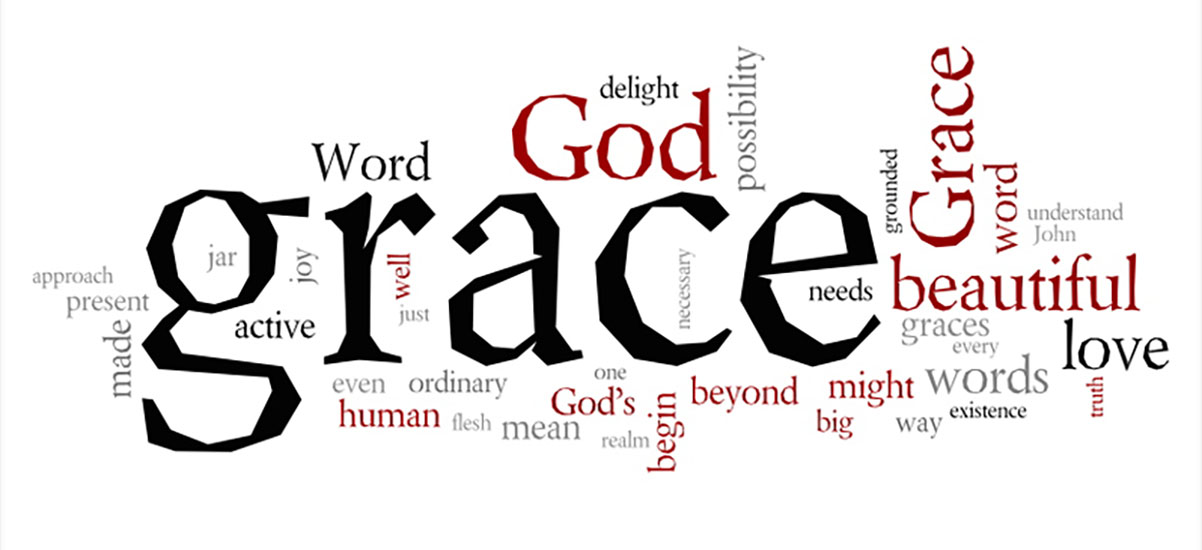 Firstly: the power of grace is extremely abundant
The power grace has is a strong arm and is capable of changing anyone or anything; it isn't concerned about an individual, a group or even a country, because grace is way more powerful than that. Let's go back in history and remember Moses' stick, which is just a piece of wood that has been derived from a tree branch that he just used to lean on. But when he stood in front of the sea and the people of Israel were behind him, God then gave him His power and grace to use this little piece of wood to struck the sea and divide it in half. (Exodus 15). The works of grace exceeds what our brains can imagine, God didn't tell Moses that there was no resolution to the issue of the Red Sea, but God usually works through faith; the true and faithful faith. Not everyone has the eye of grace, but only the selected ones that have faith and they can see what everyone else can't.
Secondly: God doesn't give us grace when we are lazy, but when we're unable
The heavenly rule states that God doesn't give us grace when we are lazy, but when you tell God that you're doing your very best and ask God to help with the rest. God, out of his love to mankind, takes the less of what we have and turns it into something great. The work of God starts with the eyes that have trust and faith in him, because there are people that don't approach God in the same way and just complains about everything, because they're short sighted and don't have the same faith and same approach.
St Paul once said: "I can do anything through Christ who strengthens me" (Philippians 4:13). Concentrate on the word "anything", and please don't think that St Paul was exaggerating because St Paul meant every single word literally, as he witnessed God's grace in his mission.
Thirdly: the grace that hates the emptiness in someone's life:
And emptiness here refers to an empty heart, an empty brain and wasting time. In order for someone to have the grace of God in their lives, they need to be working and not just wasting their life. Everything happening in your life is happening through the power of Christ, therefore our goal and aim is to reach Christ himself.
How does grace works?
Grace talks to the person through their hearts so they may become servants.

When grace works in the life of a servant it makes him/her busy.
Every single second in a servant's life matters because he has limited time. The grace won't work with the servants if they are lazy. The servant is a person that's busy day and night, and St John the golden mouth refers to servant's hobbies as "to save lives", looking for the lost sheep and looking out for everyone. That's our church and that's our faith and how we live our lives just like our forefathers.
When the grace works with a servant it, overwhelms him/her.
Everyone's got weaknesses, but the grace of God covers those weaknesses and brings the best out of them, therefore blessed is the man that knows his weaknesses and asks God to cover his weaknesses. Because if it wasn't for God's grace we wouldn't be able to serve.
The grace doesn't just work in the heart of the servant, but whoever is being served too.
The grace prepares the person's heart, the word of God doesn't return empty and it does a lot of work. Through the word we receive grace, and it works in the servants and whoever is being served and the whole congregation.
Grace fills the person and makes him complete.
Grace fills our life with Christ and without doubt this makes the person's family and the church and the congregation pleased. When our hearts are filled with grace we automatically gain acceptance from everyone. Like the saying we have in the liturgy: "the sinners that have repented, count them with your people and make your people like your martyrs", for the work of God never stops.
Glory be to God Forever Amen.