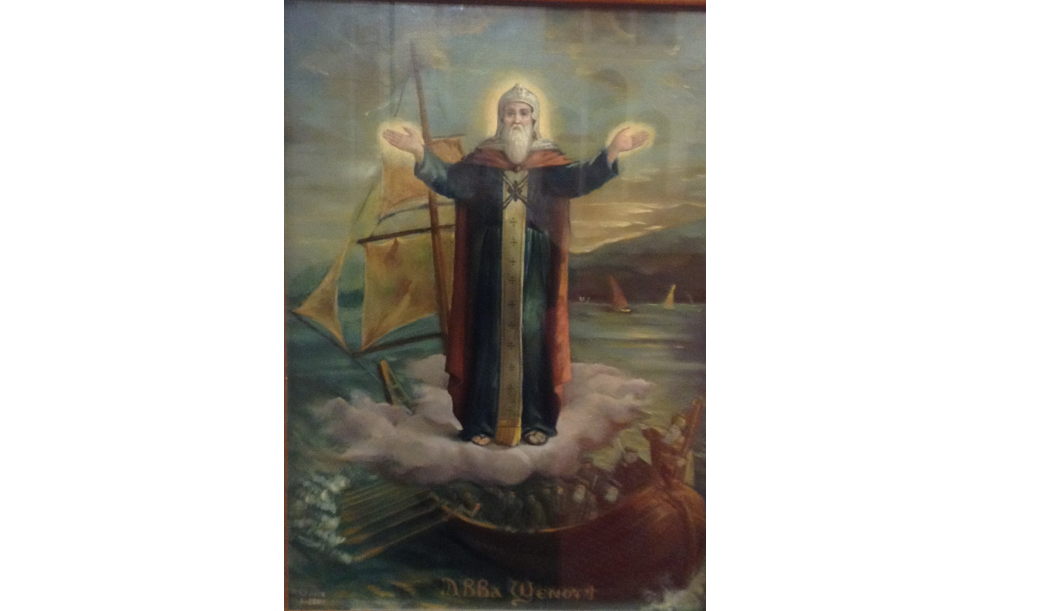 It happened on one occasion that the holy Patriarch Abba Kyrillos sent for my father St. Shenouda and Abba Victor the Archimandrite of Tabaneese on account of the impious Nestorius to withstand him. After they had entered the royal city, our righteous father St. Shenouda was walking into the king's palace when he found a grain of wheat which had been thrown away. He picked it up and put it in the pouch inside his cloak which was made of goatskin until he returned to his monastery.
When the king had dismissed them so that they could go back to their own places, my father St. Shenouda went to board the ship with our holy fathers Abba Kyrillos and Abba Victor. But because the sails men did not know him due to his rugged clothes they said to him "You are not to go on board with the Patriarch." My father said to them "If not, then the Lord's will be done." Then he and his disciple who had gone with him went a short distance away and stood in prayer saying "O my Lord Jesus Christ. You took me out of my monastery and supported me in the King's palace and disgraced Nestorius the heretic. I am in need of Your mercy since the sails men have dismissed me and I have become a stranger and an outcast. Now my Lord Jesus Christ how will you take me to my monastery?"
While he was thinking these things to himself, behold a luminous cloud came down from heaven, lifted up both him and his disciple, snatched him up into the heights and flew off with him. When they reached the open sea, Abba Kyrillos looked up and saw my father St. Shenouda with his disciple in the middle of the cloud. They cried out saying "Bless us our holy father, the new Elijah." St. Shenouda said to him "Remember me O my holy father." In this way the cloud flew off with him and brought him to his monastery on the same day.
– From the "Life of St Shenouda"