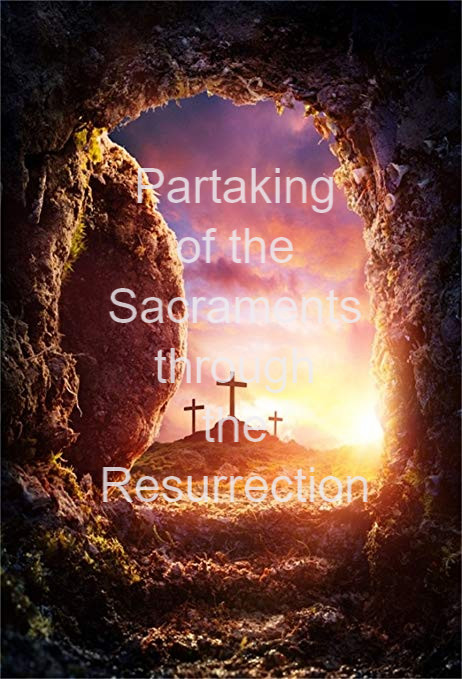 O Lord, drive away the darkness from our minds with the Light of your Wisdom, so that enlightened in this way we may serve You with renewed purity. The beginning of the sun's passage through the sky marks the beginning of the working-day for us mortals: we ask You, O Lord, to prepare in our minds a place where the day that knows no end may give its light.
Grant that we may have within us this Light, the Life of the Resurrection, and that nothing may take away our delight in You. Mark us with the sign of that day that does not begin with the movement and the course of the sun, by keeping our minds fixed on You. In Your sacraments, we welcome You every day and receive You in our bodies. Make us worthy to experience within us the resurrection for which we hope. By the grace of baptism, we conceal within our bodies the treasure of Your Divine Life. This treasure increases as we eat at the table of Your Sacraments. Let us rejoice in Your Grace. We have within us, O Lord, a memorial of You, which we receive at Your Spiritual Table; may we possess the full reality in the life to come.
Let us appreciate the great beauty that is ours through the spiritual beauty that Your immortal will arouse in our mortal nature. Your crucifixion, O Lord, was the end of Your bodily life: help us to crucify our will to give birth to the spiritual life. May Your Resurrection, Jesus, fill our spirits with greatness: may we see in Your Sacraments a mirror in which we may be able to recognize the Resurrection.
Your divine ordering of the world, O Savior, is the image of the spiritual world: let us live in it as truly spiritual men. Do not take away from our minds, O Lord, the signs of Your Spiritual Presence and do not withdraw from our bodies the warmth and delight of Your Presence. The mortal nature of our bodies is a source of corruption within us: let the outpouring of the Spirit of Your Love wipe away the effect of mortality from our hearts. Grant, O Lord, that we may hasten to our true home, and, like Moses on the mountain-top, let us have a glimpse of it.
By: St Ephrem the Syrian
From: Sermon 3, De fine et admonitione 2. 4-5: Opera, edición Lamy 3, 216-222